Whether its life flights within the United States, South America, Far East or Europe, Heathrow Air Ambulance is at your service to take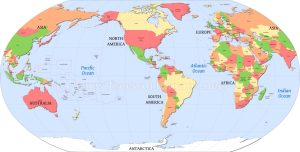 care of the needs of your family member. Our aeromedical evacuation company provides superior flight paramedics, civilian flight nurse, and air medical escort services to the elderly, sick and injured patients both domestically and internationally utilizing the existing commercial airline system.
We offer highly trained critical care nurses who are both licensed as well as screened by us to assure we are providing you with the best care possible. Our flight nurses come from very diverse backgrounds including helicopter transport services, emergency departments and fixed wing air ambulance experience. Our network of flight nurses encompasses every corner of the world with operational management from our offices near London Heathrow Airport.
Heathrow Air Ambulance has superior care to patients' services that assure your patient or family member will receive the highest level of care experience and detail to make traveling as easy as possible. We have extensive experience in medical escort and have completed thousands of trips offering comfortable, safe, worry free travel.
Our patients range from those able to walk to totally immobile needing lifting assistance and unable to care for themselves. We offer a great alternative to our traditional aeromedical evacuation services while still providing a good flight experience and equal care!
Our registered nurse/medical escort services include support for:
Ventilated Patients
International Stretcher Services
Paralyzed Patients with total lift and transfer services
Coordination with airlines and obtaining of medical clearance from medical center
Coordination with airlines and obtaining of medical clearance
Total bedside to bedside patient care services
Our medical escorts/flight nurses' roles and duties are responsible for assessing the condition and needs of intensive care or wounded patients, and providing competent care for these patients while they are being transferred from the scene of an accident to the medical care facility. In some instances, patients are transferred from hospital emergency rooms that are not equipped to deal with the patient's level of trauma to a facility that can meet that patient's needs. However, in either case, the transport nurse is responsible for gathering appropriate and accurate information that can passed onto the receiving care team, and it is to be expected that the patient arrives in better, or at least the same patients conditions than when first picked up.